WHAT IS IT?
What is Google Home?
Google Home is Google's smart personal assistant. It gained 7.2 million new U.S. users in 2018 alone, and is powered by nearly all the same search functions and answering capabilities as the Google search engine.
WHAT CAN I DO?
What can Google Home do?
Google Home has been developed to take over a multitude of everyday tasks like controlling a thermostat, ordering groceries, finding services, and more – all through Google speech to text technology.
HOW CAN WE HELP?
How can Beyond Voice help you?
At Beyond Voice, we have expertise in developing third party Google Home commands for a variety of industries and business needs. Curious how we can help your business? Contact our experts to get started.
Strategic Voice Consulting
In order to deliver the most value, we work closely with our clients before the development phase to ensure we have an in-depth understanding of their goals and overall vision.
Custom Google Action Development
Using Agile methodologies, we're able to develop dynamic Google voice applications from scratch to meet any of your business goals.
End-to-End Voice UX Design
We strive to give our clients' voice applications a natural, interactive user experience. We're able to do this thanks to our Google Actions developers that have extensive experience in flow-based collaborative designs and prototypes.
Google Action Testing
Our voice skill developers test every one of the Google Actions we develop for our customers in order to verify that there are no additional changes needed on dialog flow and that the best user experience possible is provided through the skill.
Google Action Integration
Whether you already have an existing system or product or are starting with a brand new one, our team can integrate the voice actions you desire. Our team has experience in both the development and integration of Google Actions into apps or all sizes with complex APIs.
Support and Maintenance
We understand that there's more to a top-rated Google Action than just development. Our team is here to ensure your Google Action is updated within its app and any subsequent version upgrades to maintain functionality when users update applications.
How Does a Google Action Work?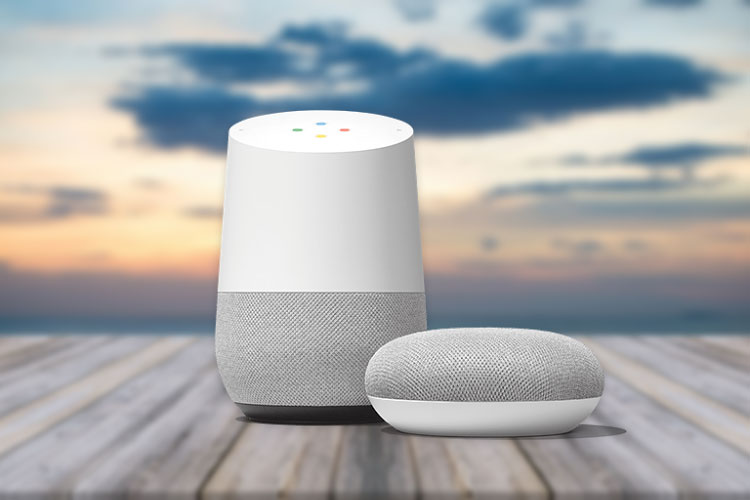 Hire Google Home Action Developers to Elevate Your Business Operations
Skilled in developing innovative, forward thinking voice-enable solutions
Experienced in the biggest voice technology trends such as IoT-based mobile app development
Proven experts in Google Home Action development
Well-versed in comprehensive Google Home Action integration
Harness the power of voice to accelerate business processes and improve customer experience
Talk to our experts